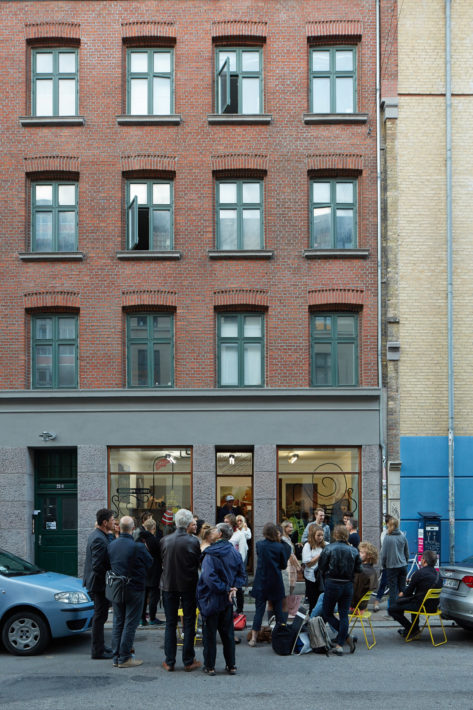 Flores & Prats 'Ingredients and Cakes', Photo: Bruce Damonte
Due to the limitations in travel and social interaction caused by Covid-19 we have re-arranged the planned exhibition programme in our storefront space. In August we will present an exhibition by our talented colleagues Johansen Skovsted Arkitekter. This exhibition will open on Friday the 14th of August. The exhibition is supported by The Danish Arts Foundation.
Later this year we are happy to present an exhibition centered around the French lanscape architect Gilles Clément's private garden by Elzélina Van Melle, Anna Aslaug Lund, Maria Finn and Laura Parsons. As a part of the exhibition the pavement outside the storefront windows will be cultivated, a process that has already started and will continue until the exhibition opening in October.
The Open Call exhibition 'The Polychromic Space' by architects Eva Storgaard and Marjan Michels, which was planned to open this spring, has been postponed until March 2021.
We look forward to opening our office and exhibition space for visitors from August and hope to see a lot of visitors for the planned exhibitions and events