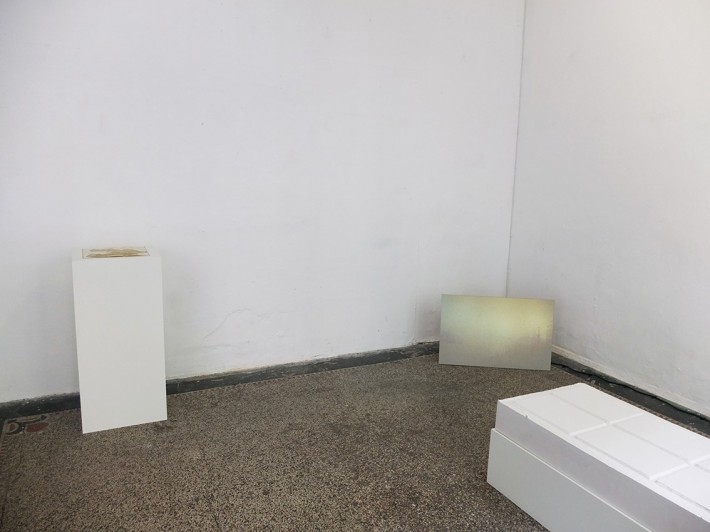 ASYL
An exhibition by Marie Jagd
The 23rd of Marts – the 27th of April 2018
Opening Friday the  23rd of March @ 16-20.
The exhibition is open Monday to Friday 10 – 17 untill the 27th of April 2018.
With an original window from the castle 'Næsseslottet' as a starting point, Marie Jagd investigates the window and its view both as a metaphor and a specific building component. 
The word Asyl [asylum] derives from Greek and means sanctuary. In 1984 Næsseslottet was the first Danish asylum under the Red Cross. As a consequence of the Islamic revolution in 1979 and the war between Iran and Iraq 48 Iranian refugees came to Denmark. That was a big number at the time and after a period of abandonment and decay the castle was adapted to an asylum in one night.
The exhibition is made at The Danish Art Workshops with support by Den Hielmstierne-Rosencroneske Stiftelse, Grosserer L. F. Foghts Fond and Rudersdal Kommune.
Thanks to Peter Jensen and Broncestøberiet.
Marie Jagd (f. 1986) is a graduate from The Royal Danish Academy of Fine Arts, School of Architecture in 2014. Marie Jagd's work spans between art, architecture and literature. She investigates the relation between body, mind and architectural/sculptural space.