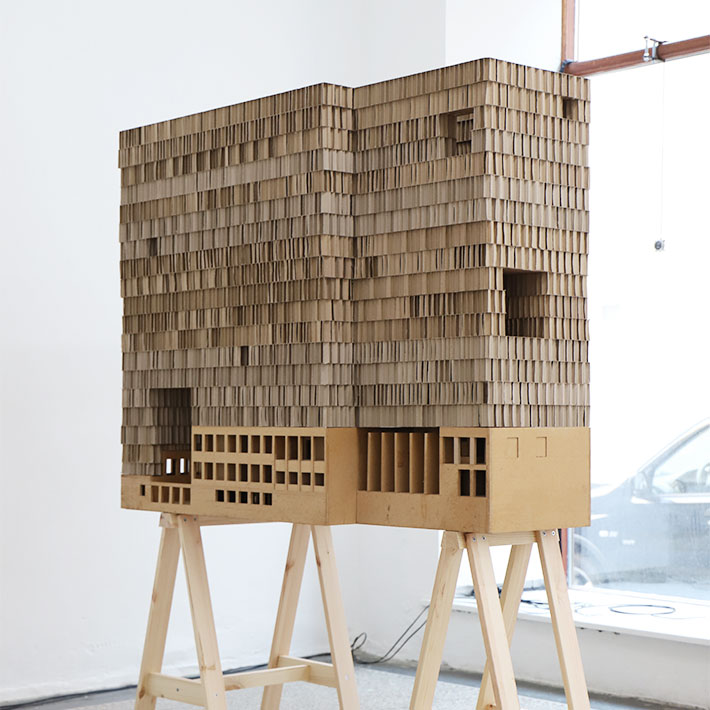 The exibition JÄVLA KRITIKER! is now open at Färgfabriken in Stockholm. LETH & GORI's contribution to the exhibition is a work titled 'Dubbelgymnasiet' based on a text by the Swedish architecture critic Rasmus Wærn.
In JÄVLA KRITIKER! architecture critique meets architectural design. The projects has participation from the six critics Mari Hvattum (NO), Gaute Brochman (NO), Ylva Frid (SE), Rasmus Waern (SE), Sara Ettrup (DK) and Martin Søberg (DK) and six architecture offices Element Arkitekter (NO), Kaleidoscope (NO), Krupinski/Krupinska Arkitekter (SE), Tham & Videgård (SE), architect Jonathan Houser (DK) and LETH & GORI (DK)
The project is created by Morten Birk Jørgensen, Anders Rubing and Andrea Ougaard and supported by Statens Kunstfond, Nordisk Kulturfond, Kulturrådet and Dreyers Fond.
The exhibition is open at Färgfabriken from the 13th of March to the 18th of April.
More info:
>javlakritiker.com