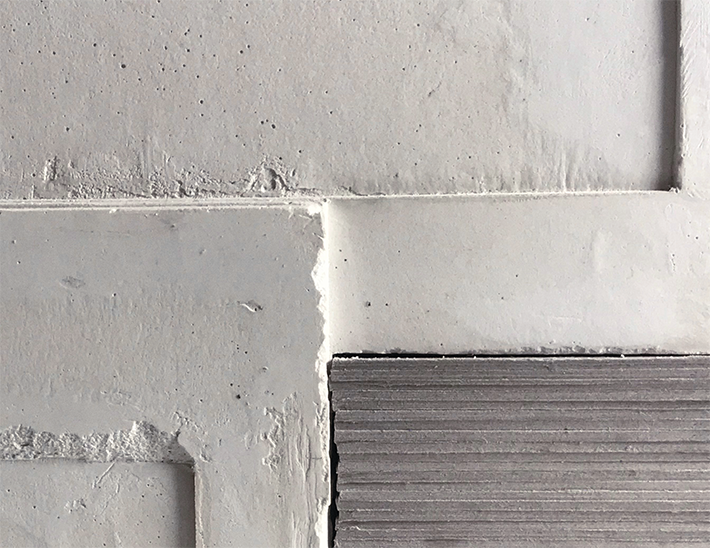 Join us for the opening of Swedish architect Petra Gipp's exhibition Gipsstøbningar on Friday the 3rd of May @17.00.
The exhibition describes the architecture of Petra Gipp through 17 models that are created in connection with her recently published book passage/schakt/nisch/fodring/nav – vandring [Arvinius + Orfeus Publishing, 2018]. The sculptural models are a combination of plaster castings and sockets of grey cardboard in many layers that merges with the castings and add base, weight and anchoring. The models are accompanied by music by Pelle Ossler and Christian Gabel.
Petra Gipp herself comments on her exhibition and book with these words:
The work on models is central. It is a method to approach architecture often, often without permission. Here, the spatial can be sculpted by focusing on volume, elements and details, where everything is merged into one and the same thought. Working seamlessly with a material gives me the opportunity, based on the material, of the architectural idea. In this way, the rooms and volumes that I create can get a clarity, a personal voice
The book passage/schakt/nisch/fodring/nav – vandring by Arvinius + Orfeus Publishing with Petra Gipp's work and words by the poet Ann Jäderlund, Peter Bjerrum, Helena Mattsson and Sune Nordgren can be purchased in connection with the exhibition.
The exhibition is open daily Monday to Friday 10 – 17 until the 16th of June 2019.
The exhibition is supported by The Danish Arts Foundation [Statens Kunstfond]