TRAINING HALL | PHOTO: STAMERS KONTORThe Elephant House is a project that transforms an existing Chapel building, from the 1880s, into an Activity Centre and Men's Shed affiliated with Copenhagen Centre for Cancer and Health. The centre offers different rehabilitation programs that will make use of the new spaces for fitness and training, mindfulness, yoga, discussion groups, events and more. The centre inhabits an adjacent building from 2009 by Nord Architects Copenhagen, and the Elephant House will function as an annex for the centre.
Carefullness
LETH & GORI's transformation of the former chapel called the Elephant House, seeks a new spatial design that carefully embraces the cancer patients with daylight, warmth, authentic materials and details – in celebration of the craftsmanship and original qualities of the historic building.
The Elefant House was honoured with the prestigious Store Arne Award 2019 by The Association of Architects Copenhagen.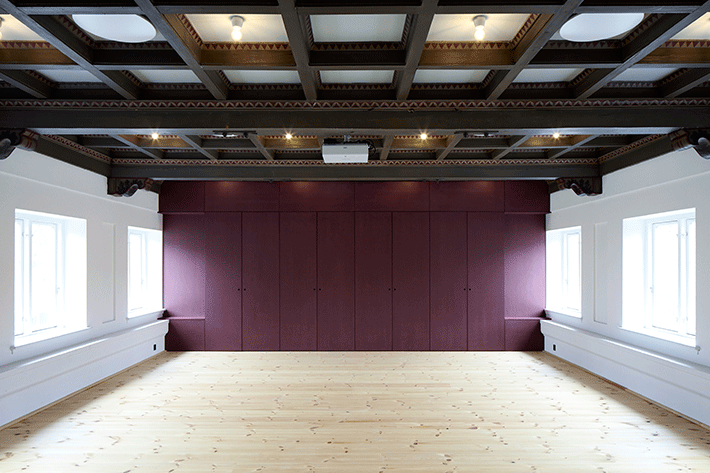 PHOTO: STAMERS KONTOR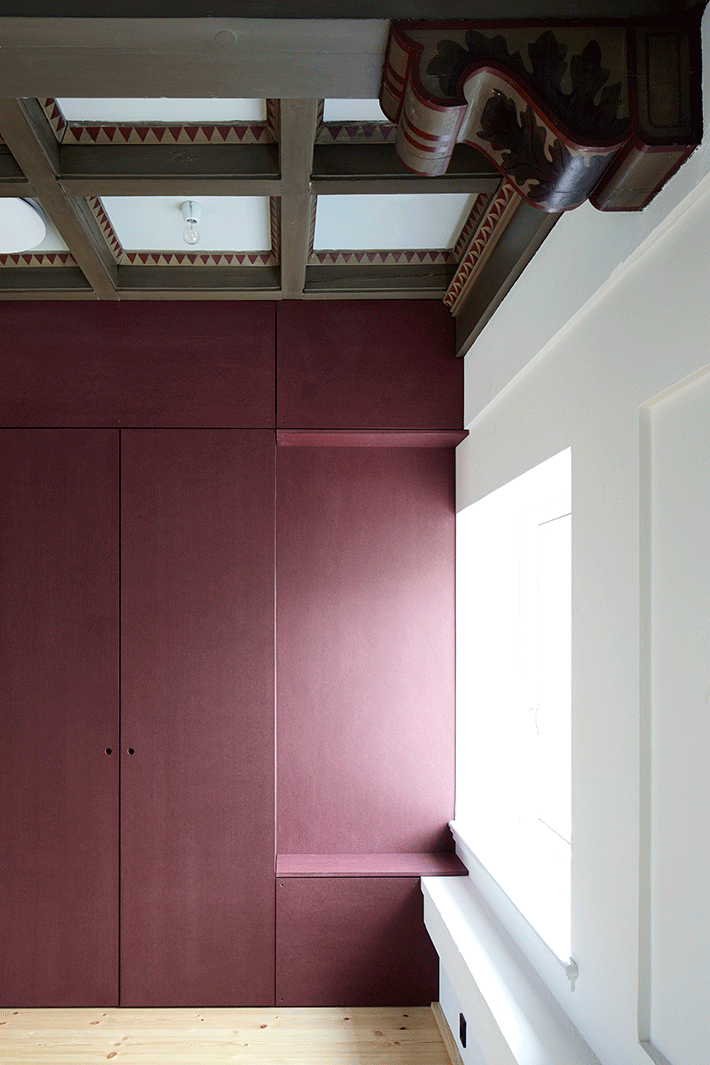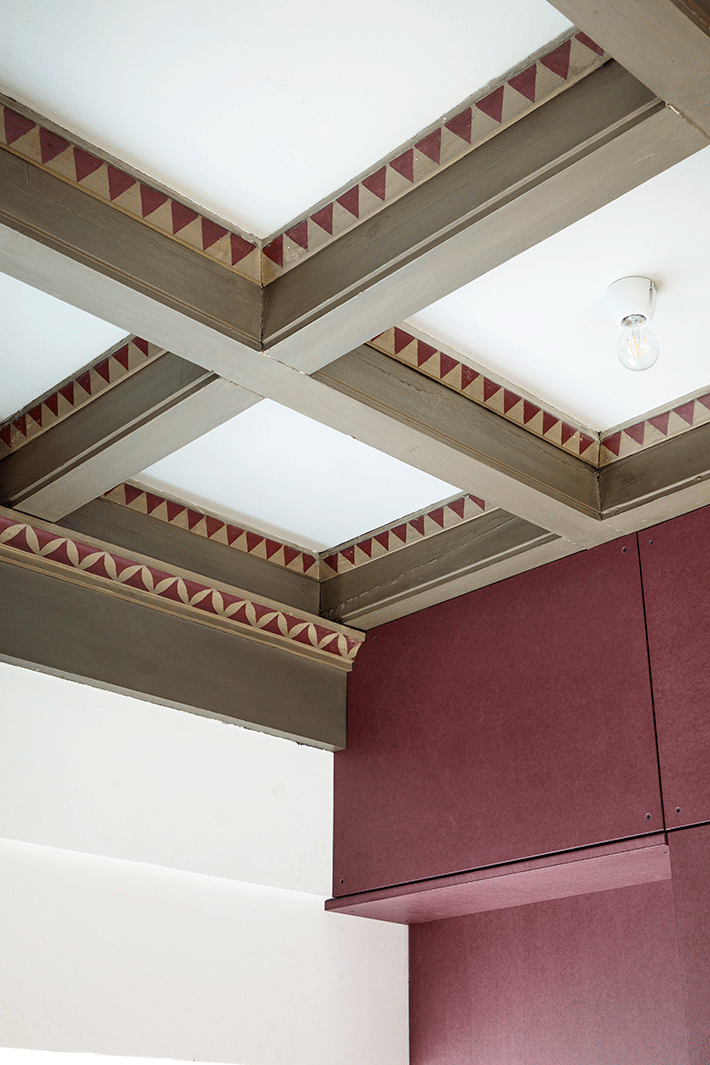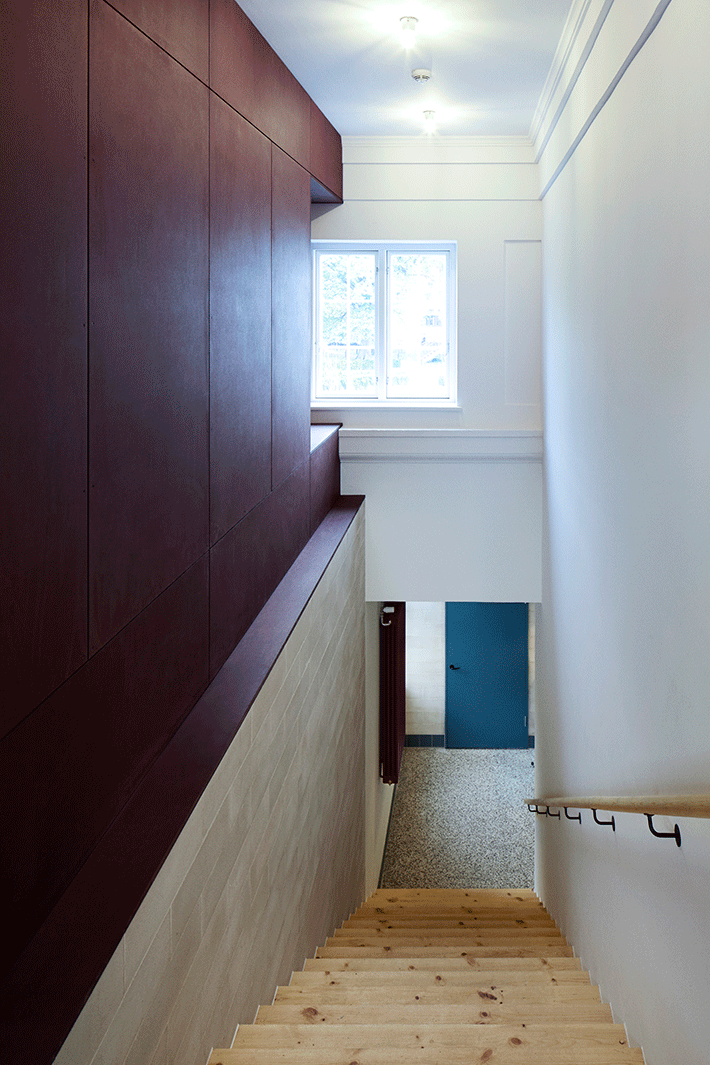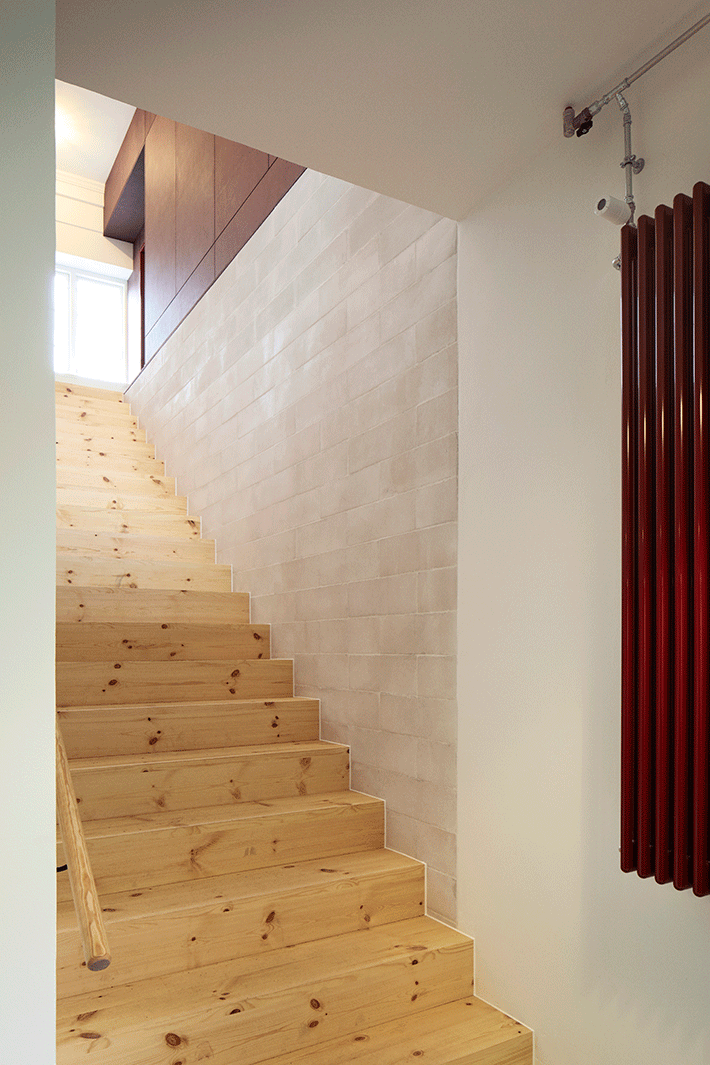 The project appreciates and cares for the existing qualities of the historic building and the marks that have been left over time. The simple and authentic timber structures, terrazzo floors and chalkstone block walls. The materials and colour schemes stem from a careful reading and translation of the historic building, for example the decorated wood ceilings. New double steel glass doors and a large steel window painted in Copenhagen green allows light to fill the spaces. Blue solid doors, black handles, dark red furniture elements in MDF, stainless steel kitchens and red lacquered radiators links the new spaces to history and time.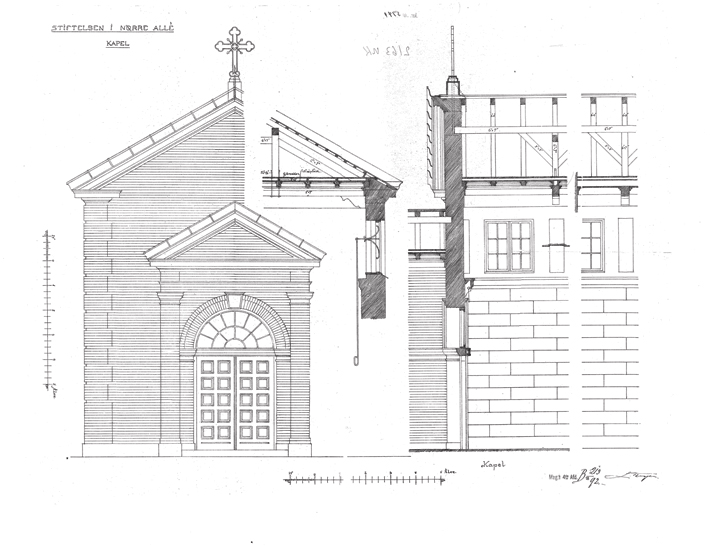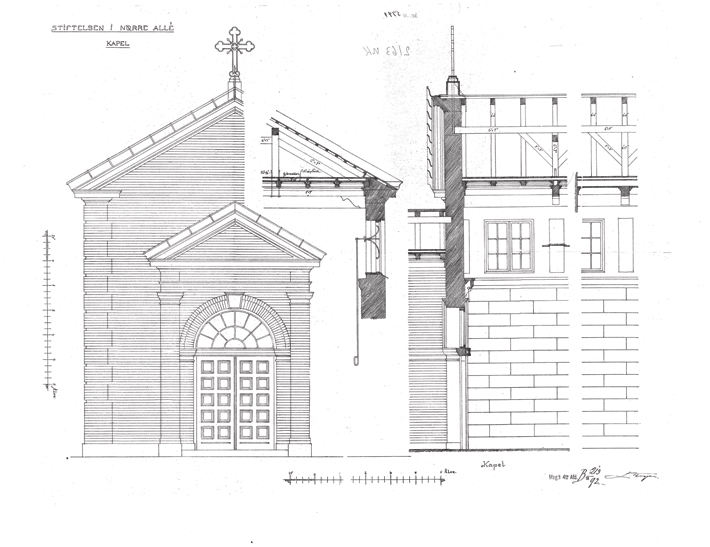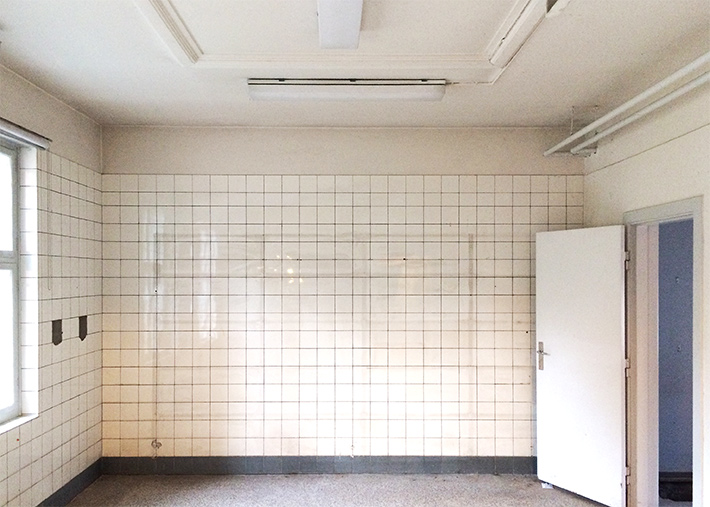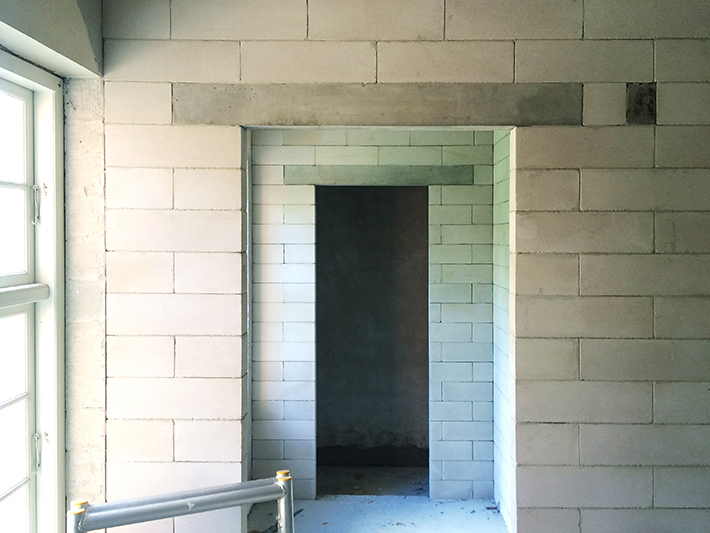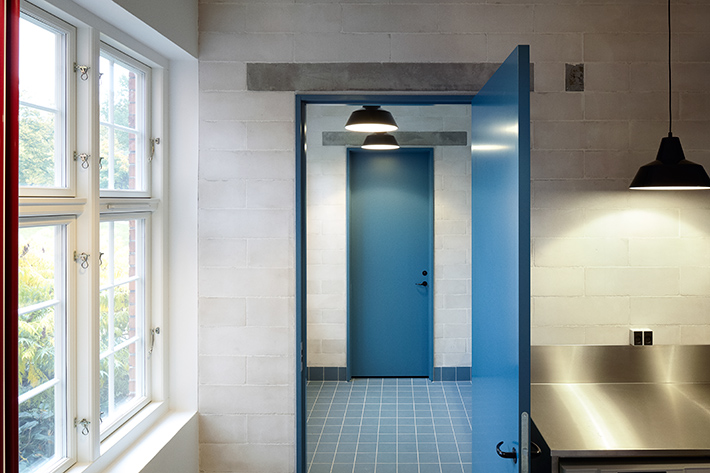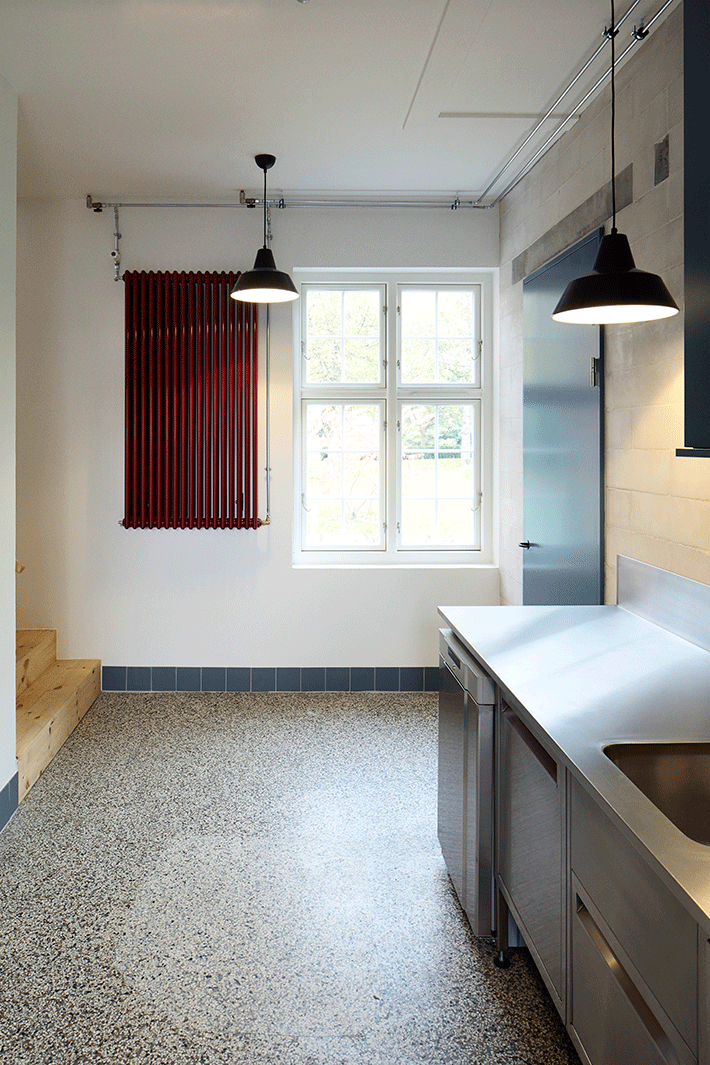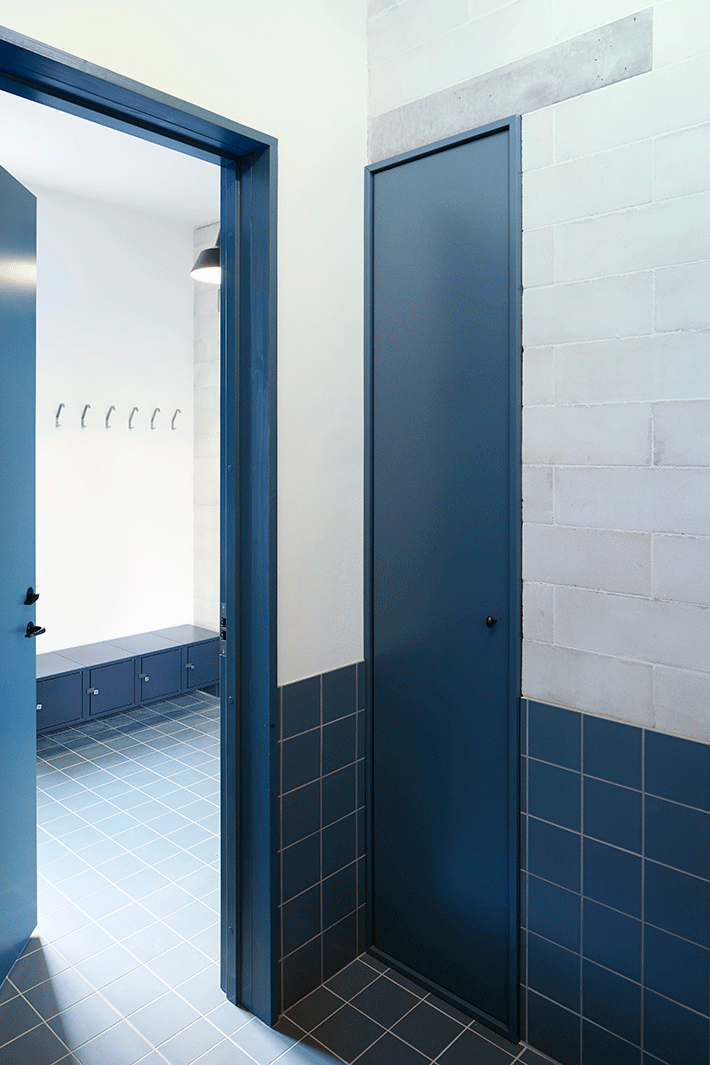 Resilient architecture
LETH & GORI strongly believe that beautiful buildings are sustainable buildings.
The buildings that speak to us as human beings also call for us to take care of them resulting in buildings with a longer lifespan. We believe in the value of a thoughtful and careful transformation of the existing buildings. Straightforward and robust solutions, which are beautiful for many years to come.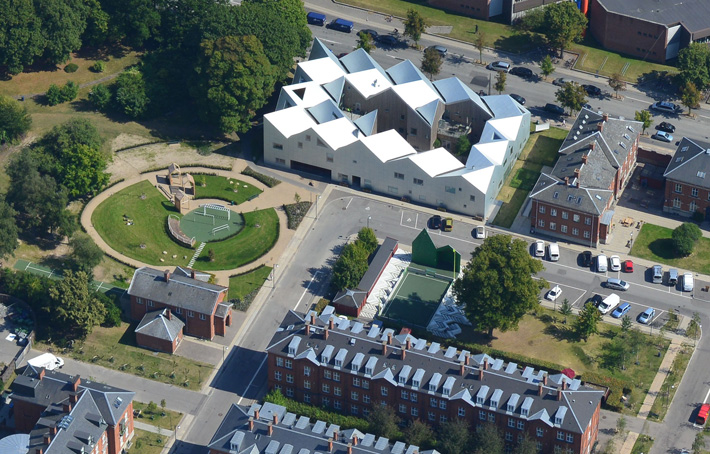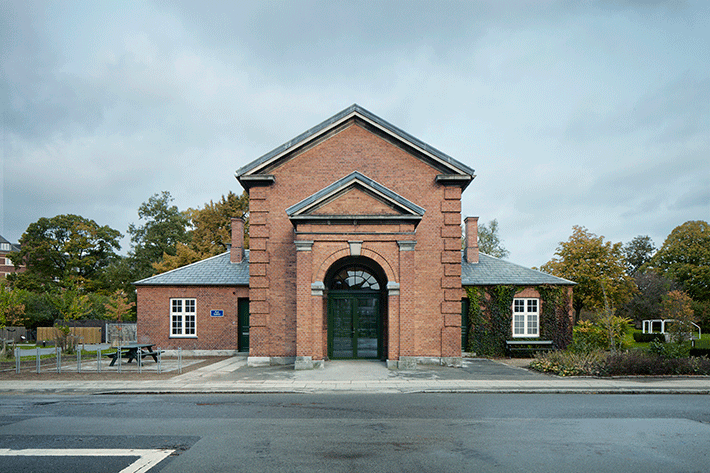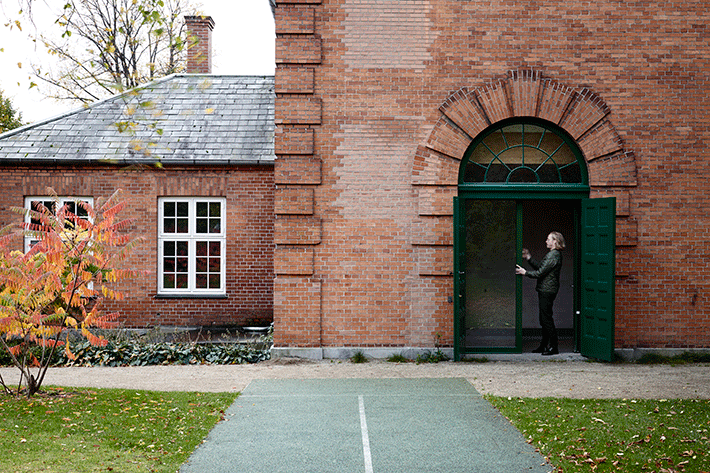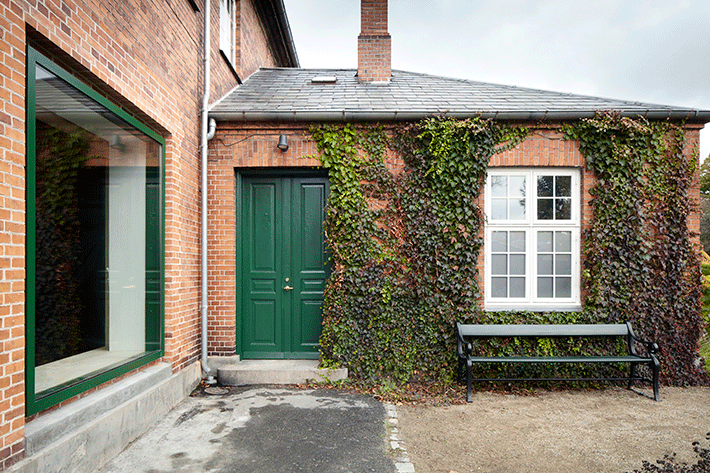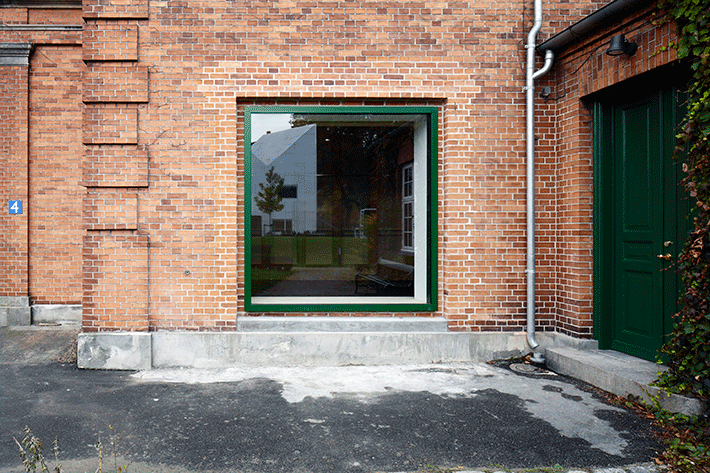 Strategic partnership
The project is the first built result of the new strategic partnership between Copenhagen Municipality (Byggeri København) and DSP PLUS with contractor JAKON.
LETH & GORI has led the entire design team as total consultants and architects.
Collaborators are Anders Christensen Engineering (constructions) and JL Engineering (installations).
The quality of the project is a direct result of an inclusive dialogue with the future users, staff and directors of the centre, based on trust, curiosity and strong commitment by all the involved parties.
About Copenhagen Centre for Cancer and Health
Copenhagen Centre for Cancer and Health offers a service for persons affected by cancer, including cancer patients and relatives. The Copenhagen Centre for Cancer and Health opened in the spring of 2007 in Nørrebro, Copenhagen. The Elephant House opened in November 2017 as a new multipurpose activity centre and Men's Shed.
See mere here: The Elephant House is coming back to life
And here: Copenhagen Centre for Cancer and Health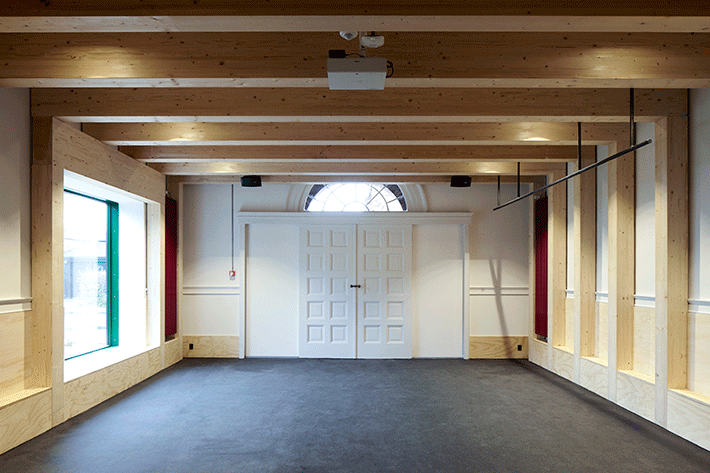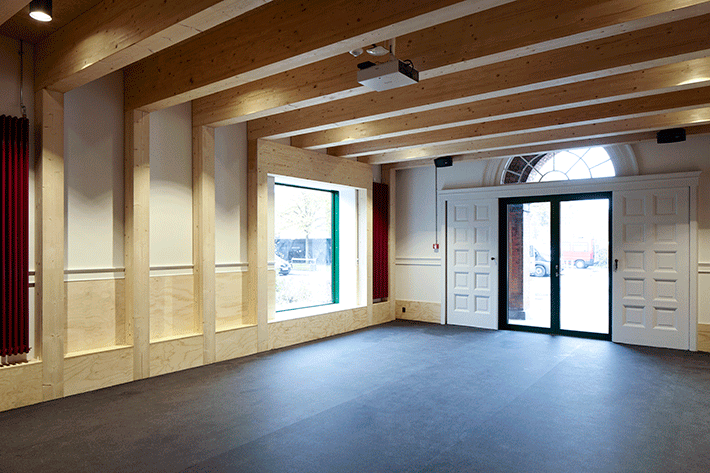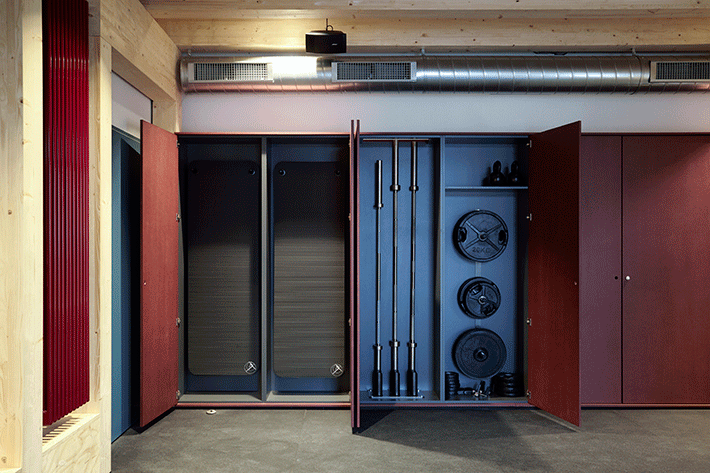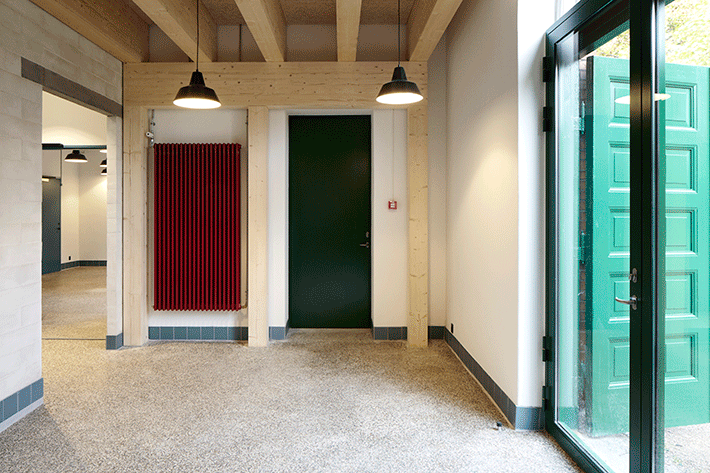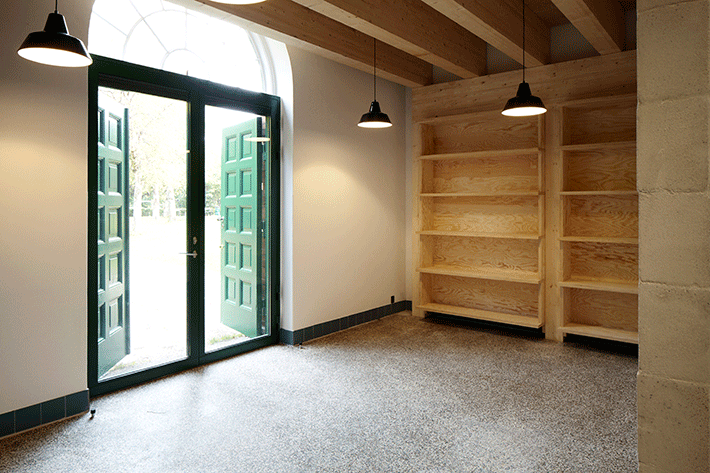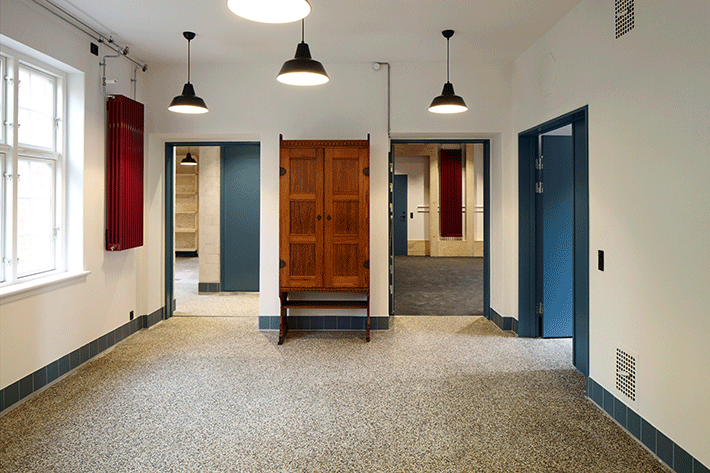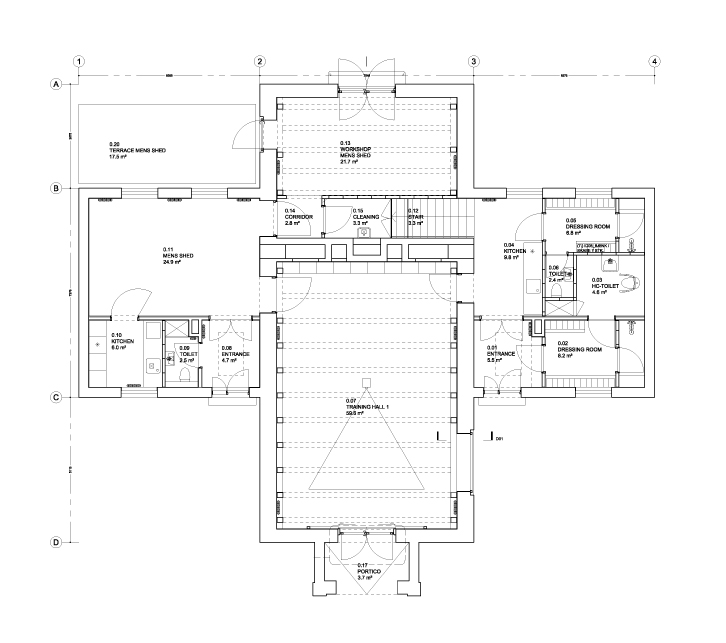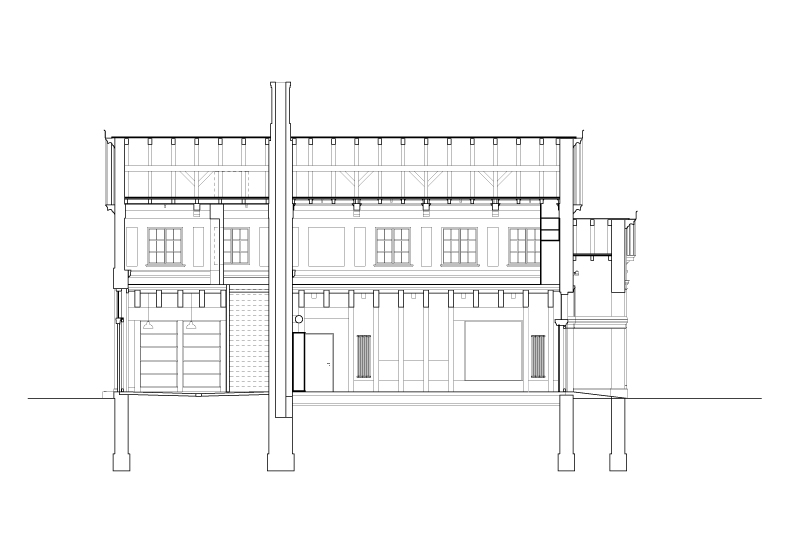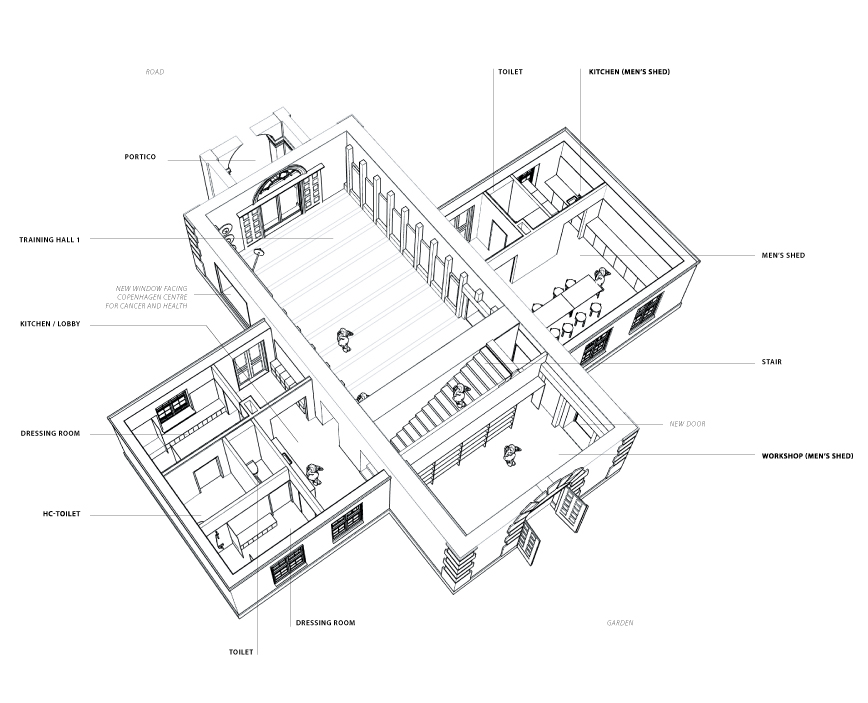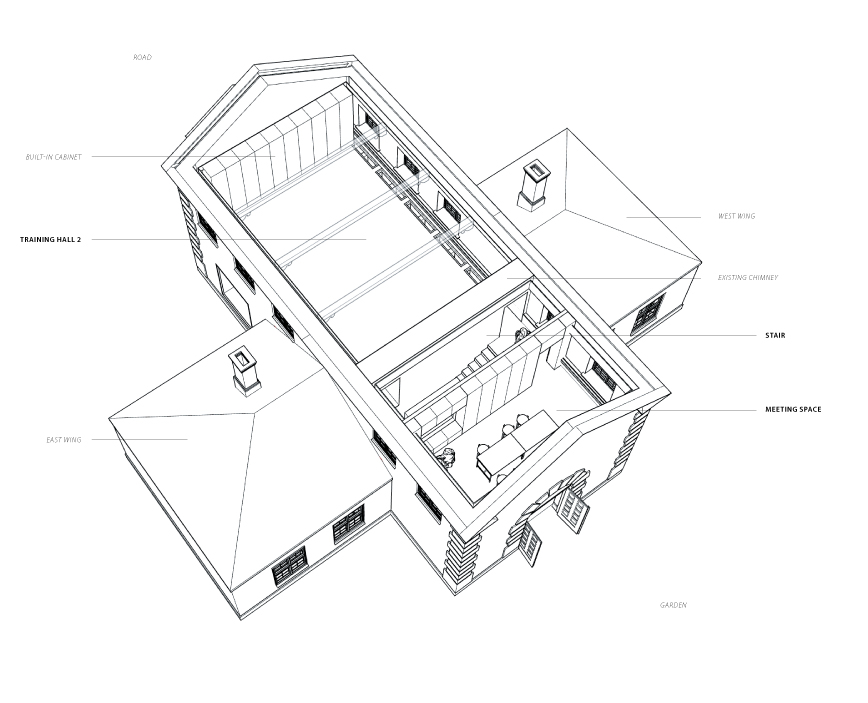 Project: The Elephant House (Elefanthuset) Year: 2016-2017 Client: Copenhagen Municipality [Byggeri København]  User: Copenhagen Centre for Cancer and Health [Center for Kræft og Sundhed København] Type: Transformation project competition Programme: Activity Centre, training Halls, dressing rooms, Men's Shed, Workshop and meeting spaces Area: 445 m2 Architects: LETH & GORI Consultants: Anders Christensen Engineering (structural), JL Engineering (installations) Contractor: JAKON DSP PLUS Team: Uffe Leth, Karsten Gori, Jonas Djernes-Bell, Fabian Reiner, René Søby, Niels Guenec Status: Inaugurated 1st of November 2017