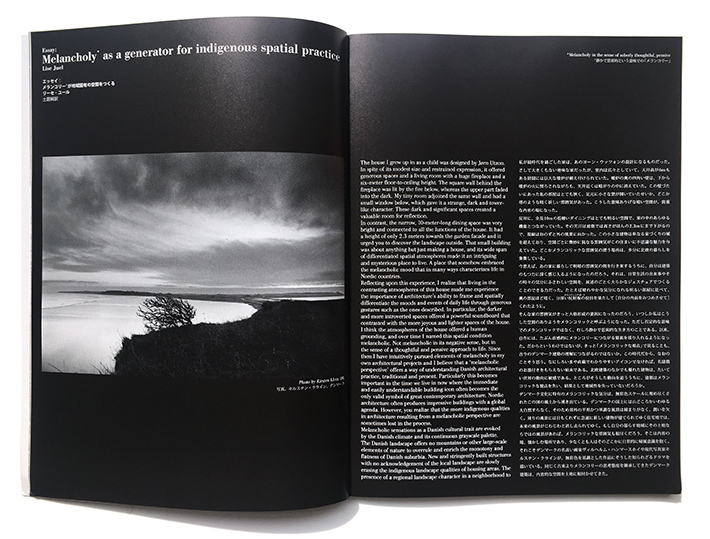 A+U celebrates contemporary houses in Denmark in the June 2017 edition where guest editor and architect Lise Juel  has selected a number of Danish architects that represent aspects of a melancholic architectural approach.
We are proud to be represented with two projects; BRICK HOUSE in Nyborg, and ROOF HOUSE in Fredensborg, Denmark.
Lise Juel describes melancholy not in its negative sense, but in the sense of a thoughtful and pensive approach to life.
A celebration of the continuous grayscale palette of the Danish landscape and climate. A melancholic atmosphere and a place for reflection, longing or just a daily consiousness of belonging to a significant context.
Shop: A+U Japanese Architecture + Urbanism
See more here: BRICK HOUSE
And here: ROOF HOUSE