LETH & GORI participated in the open international competition for a new part of the Swedish coastal city Bjärred with a proposal titled 'TRÄDGÅRDEN'. The project comprises 900 housing units, a kindergarten, retirement homes, gardens and landscape design. The proposal identifies and seeks to add to the existing qualities of the site with an ambition to unite the best from rural areas with the best from the urban city.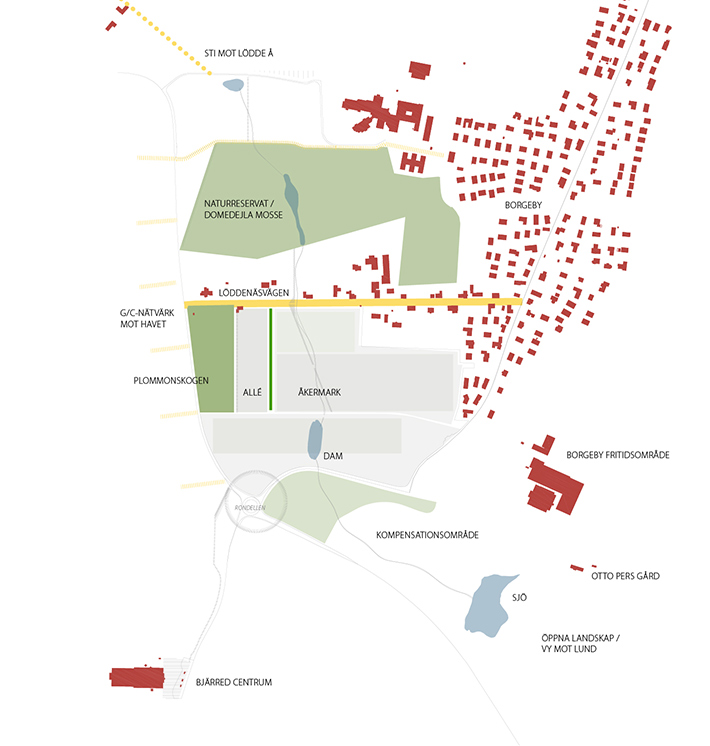 By thinking the new neighborhood as an extension of the site, existing features and structures of the landscape are preserved and strengthened while added a dense and compact city, where city
life, meeting areas and square formations are interweaved with new innovative townhouses, shared courtyards and open farming areas.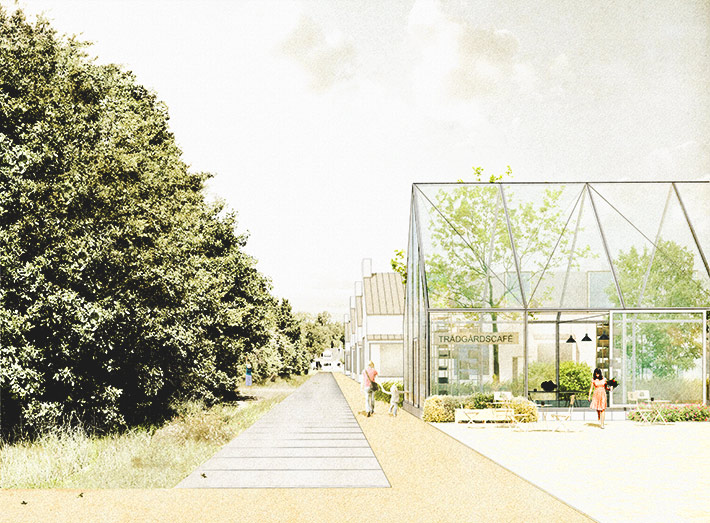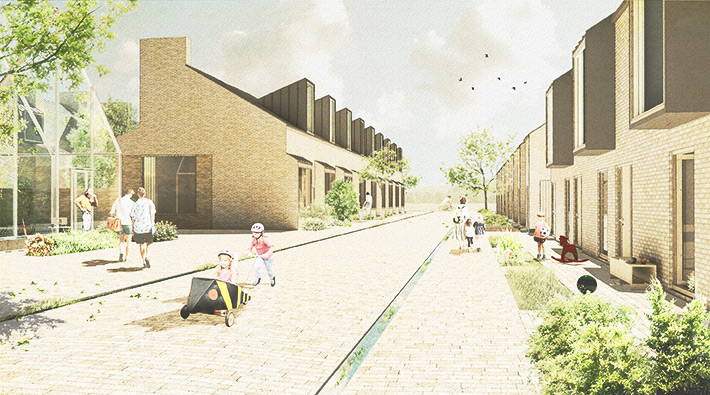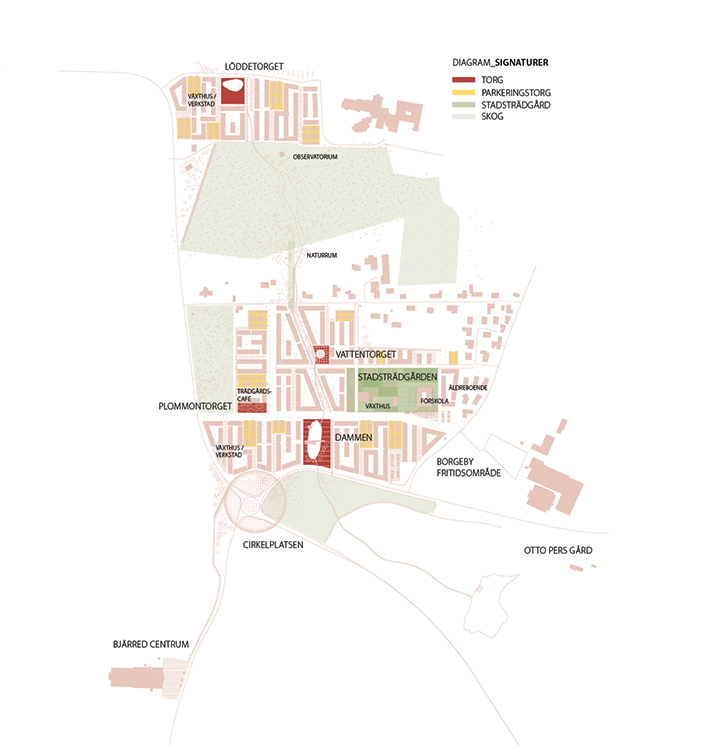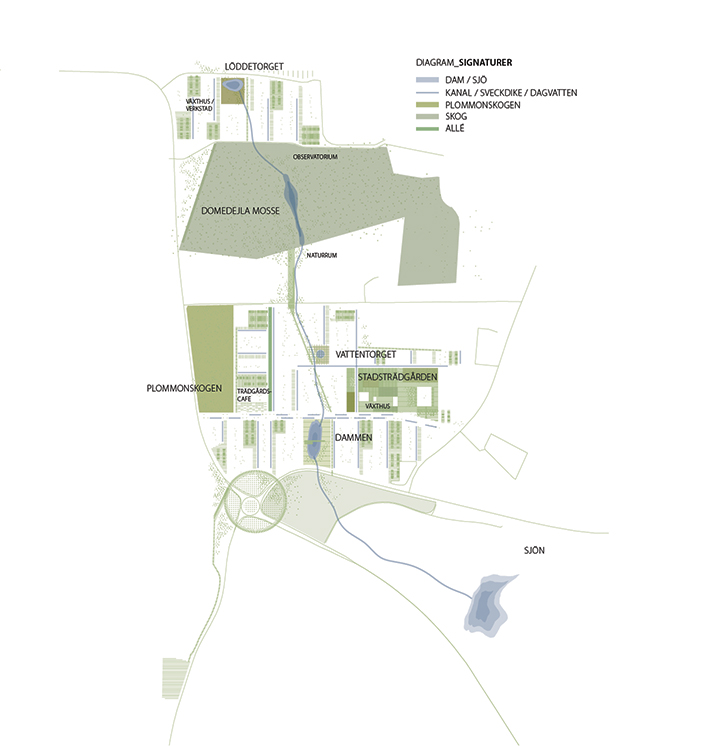 Project: Future Bjärred Year: 2018 Client: Lomma Kommun Type: Open international competition Programme: Housing, kindergarden, retirement homes, landscape Area: 95.000 m2 Architect: LETH & GORI Team: Uffe Leth, Karsten Gori, René Søby, Talieh Kaveh, Vitus Bjerre og Martin Alexander Meincke Status: Competition proposal