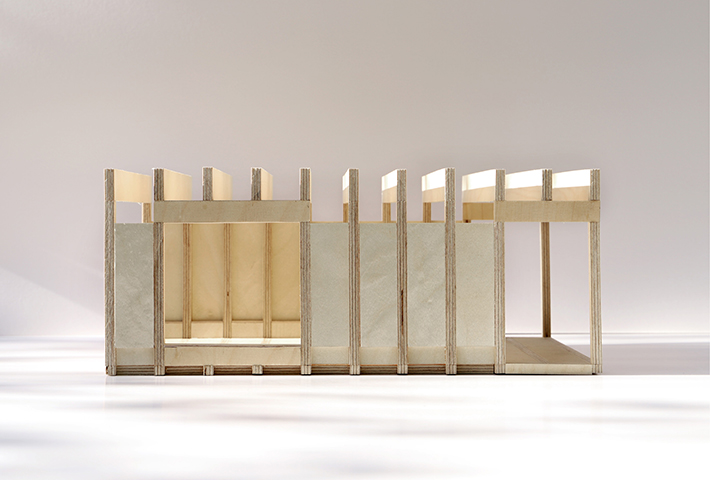 We are proud of the nomination for the architecture award 'Store Arne' (Great Arne) 2019 for the project 'The Elephant House'. The award is given by the Danish Association of Architects and named after the (great) danish architects, Arne Jacobsen. Winners are announced at the associations new year celebration party on 18th January 2019 at BLOX.
The Elephant House is a new activity center and Men's Shed affiliated with Copenhagen Centre for Cancer and Health.
In their nomination the jury states:
'(…) The project shows an exemplary balance between humbleness and a personal and distinct architectural vision. Precise interventions all characterized by a refined materiality defines the project, that despite its small scale is able to bring new life to the building. By adding new functional layers the transformation opens up for a new era for the historic chapel building. The project is nominated for a vital transformation of a historic building that revitalizes the house as an attentive and caring frame that embraces a vulnerable user group.'
---
The project is the first built result of the new strategic partnership between Copenhagen Municipality (Byggeri København) and DSP PLUS and contractor JAKON.
LETH & GORI has led the entire design team as total consultants and architects.
Collaborators are Anders Christensen Engineering (constructions) and JL Engineering (installations).
See all the nominated projects here: Store Arne 2019
And read more about the Elephant House here: The Elephant House\