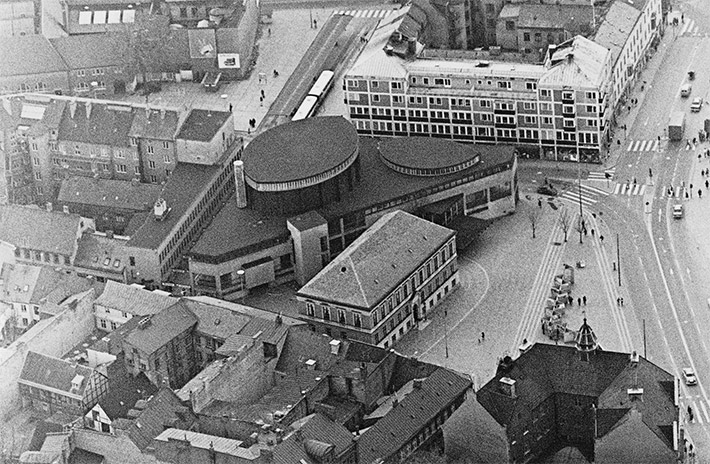 LETH & GORI participated in the open international competition for a development and renovation of Stadshallen in Lund in Sweden with a proposal that seeks to strengthen existing qualities and add new layers to architect Klas Anshelm's building from 1968.
The project suggests a series of precise strategies as a frame for the architectural and programmatic transformations to be carried out. The exterior of Stadshallen is preserved, and alterations to the original building are restored while existing static and closed functions are opened up, and the current horizontal spatial organisation is rearranged by adding new vertical rooms and connections.
The result is a more welcoming and flexible building that supports and increases the function of Stadshallen as an open, democratic and vibrant meeting place for the citizens of Lund, both socially, culturally and commercially with the opportunity to engage yourself in activities and immersion throughout the entire day.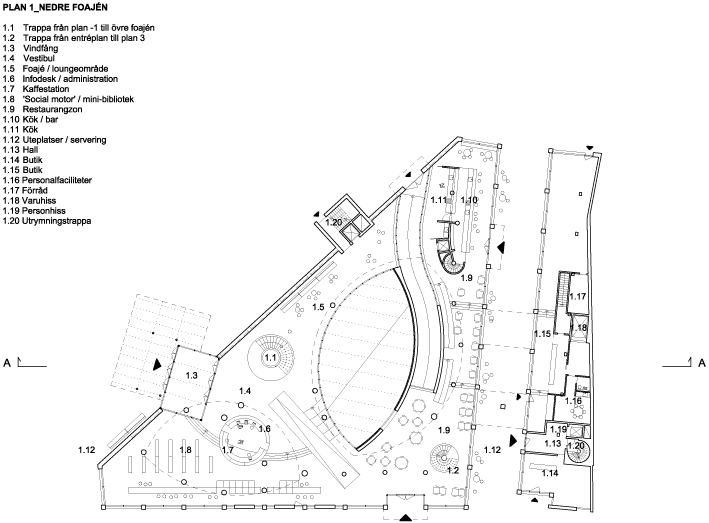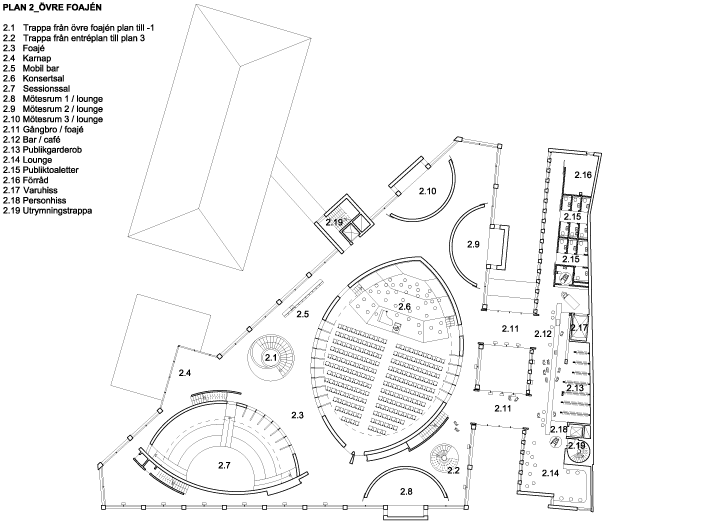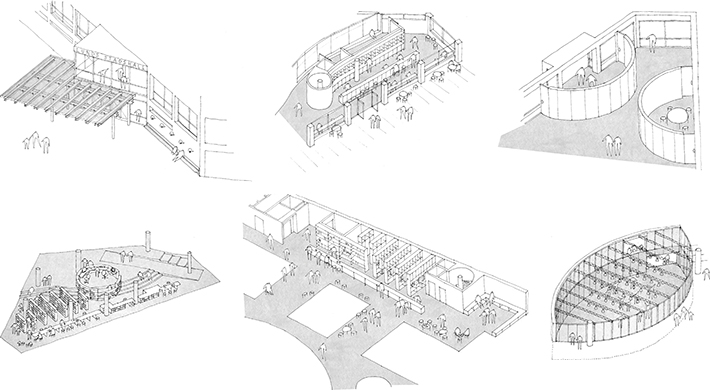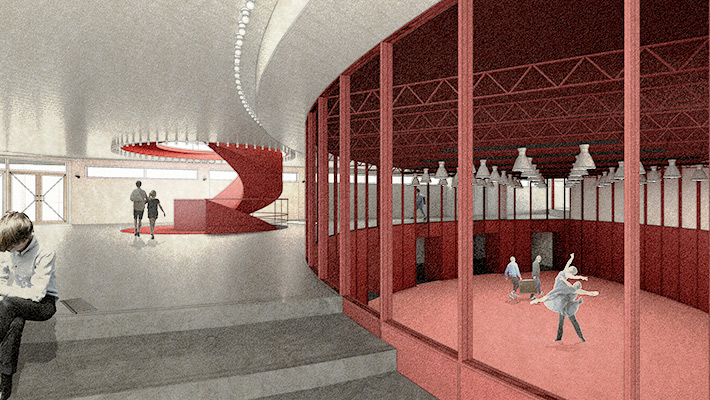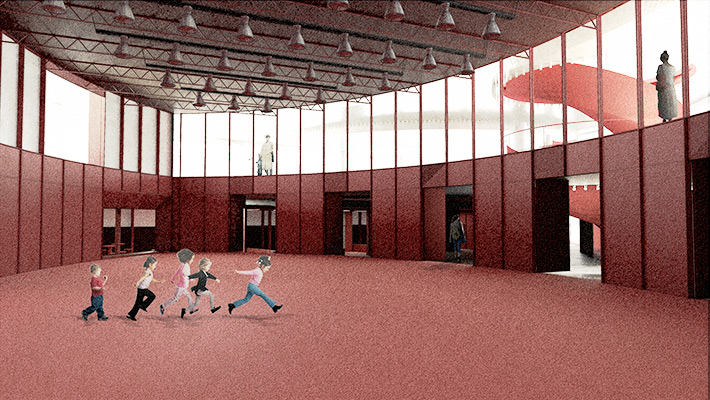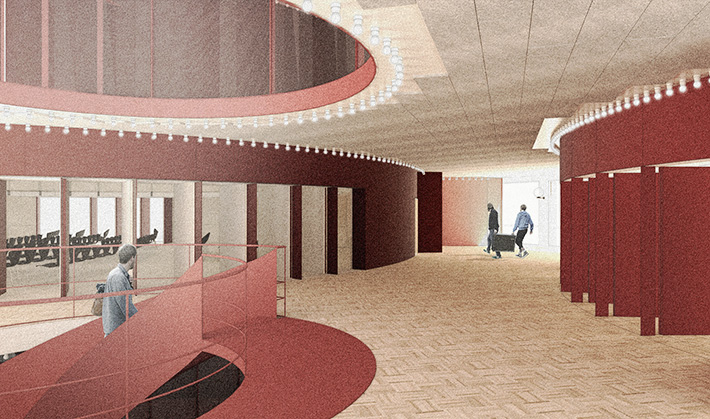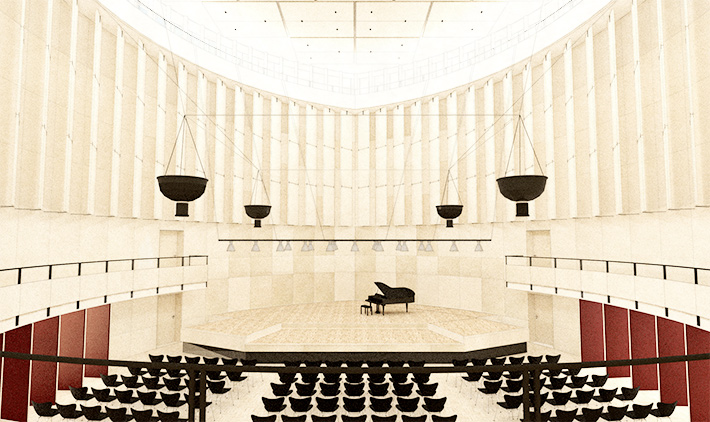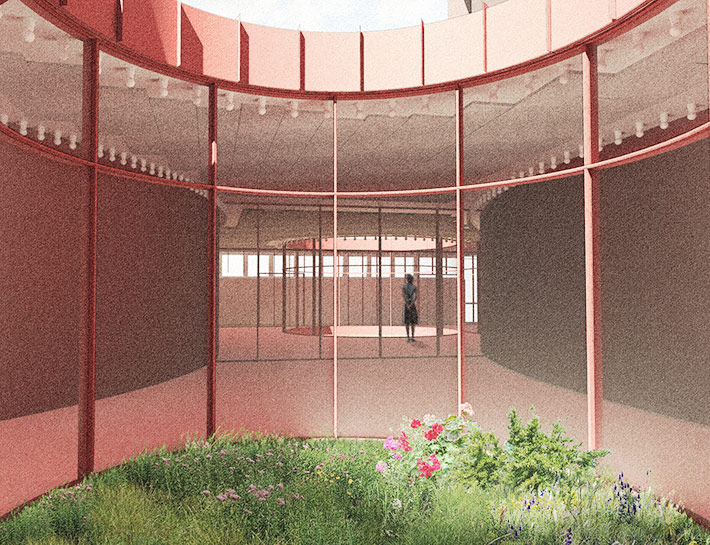 Project: Stadshallen Lund Year: 2019 Client: Lund Municipality Type: Open international architecture competition Architect: LETH & GORI Team: Karsten Gori, Uffe Leth, Talieh Kaveh, Rene Søby, Martin Alexander Meincke and Oline Haagemann Greve Status: Competition proposal