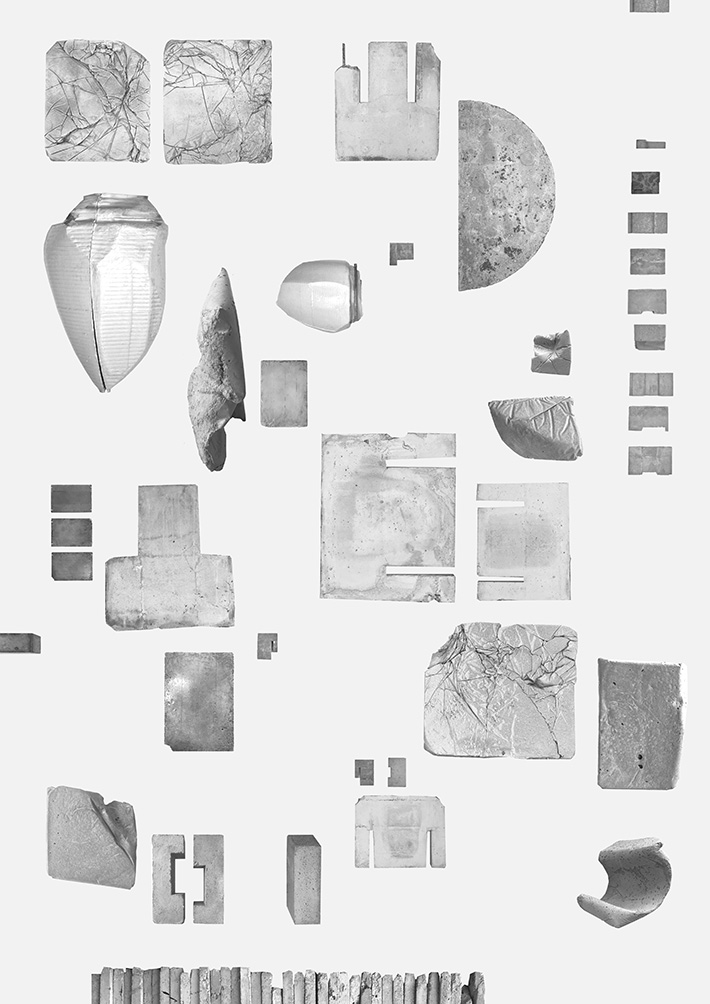 Join us for the opening of CONCRETE CONSPIRACIES by Mia Fryk and Spacegirls on Friday the 11th of August @17-22.00
CONCRETE CONSPIRACIES brings together work by Mia Fryk and Spacegirls [Cisse Bolholt and Elisabeth Gellein] exploring how the spaces around us determine the ways that we relate to one another.
The show is a collaborative effort that combines concrete sculptures and object forms that are drawn from the familiar built environment. Scale is minimized but the material used throughout the installation remains the same, concrete forms are reconfigured to explore the physical effects of the city, bringing these experiences down to the level of intimacy and interaction. The grid of the city determines how we interact with one another and it is these in-between spaces, formed beyond the exterior of the building, that the installation focuses on.
Concrete Conspiracies explores architecture as a conspiracy, as a 'secret plan' that physically guides social actions and interactions.
The exhibition is open to the public Monday – Friday 10-17 until 15th of September