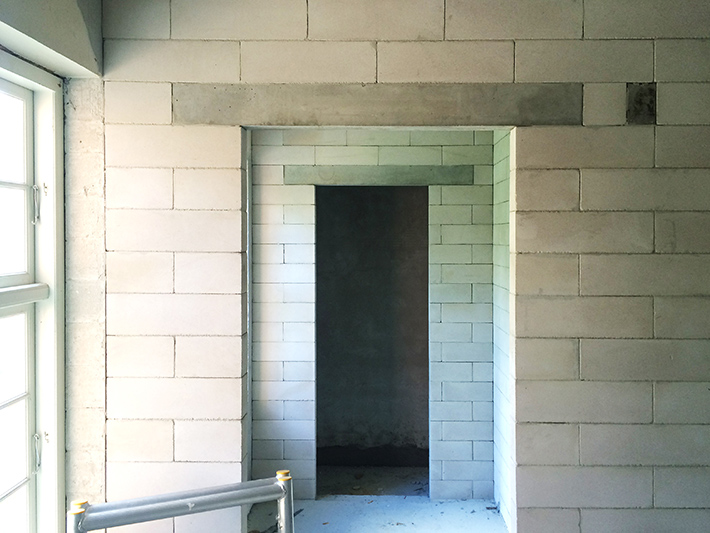 Topping out ceremony on the Elephant House for the Copenhagen Centre for Cancer and Health (CKSK).
We are happy to celebrate the craftmanship and preservation of the original qualities of the historic building as well as the fine and dedicated craftsmanship of main contractor JAKON who are in charge of the construction work.
The project is the first physical result of the new strategic partnership between Copenhagen City (Byggeri København) and Jakon, and – in this case, LETH & GORI as total consultants and architects.
The beautiful former chapel is being transformed into an activity center and Men's Shed run by the Centre.
Copenhagen Centre for Cancer and Health offers different rehabilitation programmes that will make use of the planned new spaces for fitness and training, mindfullness, yoga, discussion groups, sessions and more.
LETH & GORIs transformation of The Elephant House, seeks a new spatial design that carefully embrace the cancer patients in daylight, warmth, authentic materials, robust detailing and a clear tectonic storytelling.
We look forward to share the finished result with you.
See more here: The Elephant House is coming back to life