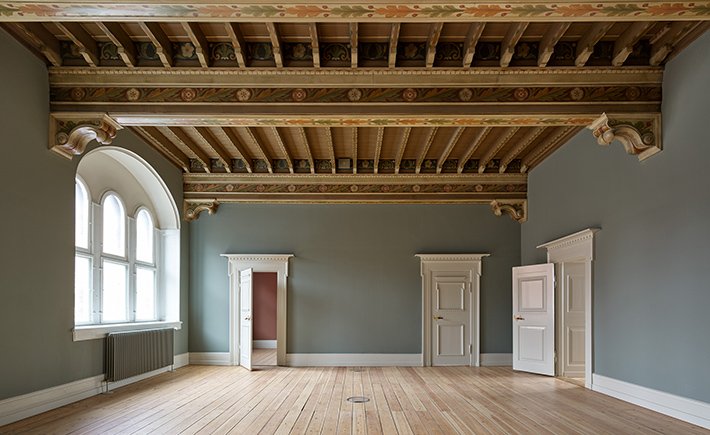 Since 1903 the City of Copenhagen has awarded beautiful buildings, urban planning and landscape architecture. This year the Museum of Copenhagen wins City of Copenhagen's Architecture Award 2020.
In the motivation the jury states:
'Museum of Copenhagen has been awarded because the restauration adds value to the City of Copenhagen in a different way. It is like a hidden treasure that provides insight in the city and opens the history and storytelling about Copenhageners. Museum of Copenhagen is beautifully restored, and the qualities of the building are enhanced with the conservation values of the building as the basis. The high quality of the materials and craftmanship are an inspiration. The colors are sparkling, exhibition and interior are well connected with the architecture of the building and this way the Museum of Copenhagen is a holistic experience.'
 The Museum of Copenhagen is proud and thrilled!
>Read about the City of Copenhagen's architecture prize here (in Danish):
>And see the project here:

Background
The Museum of Copenhagen opened in February 2020 in architect Hans J. Holm's listed building from 1894 in Stormgade 18.
LETH & GORI has led the entire design team in the undertaking of the complex restoration work in collaboration with our colleagues from Rørbæk og Møller Architects. The exhibition architecture is designed by JAC Studios.
The restoration and transformation of the building has been executed in a rich interdisciplinary collaboration where the architectural and historical values of the building are re-evoked through carefully selected additions, transformations and restorations.