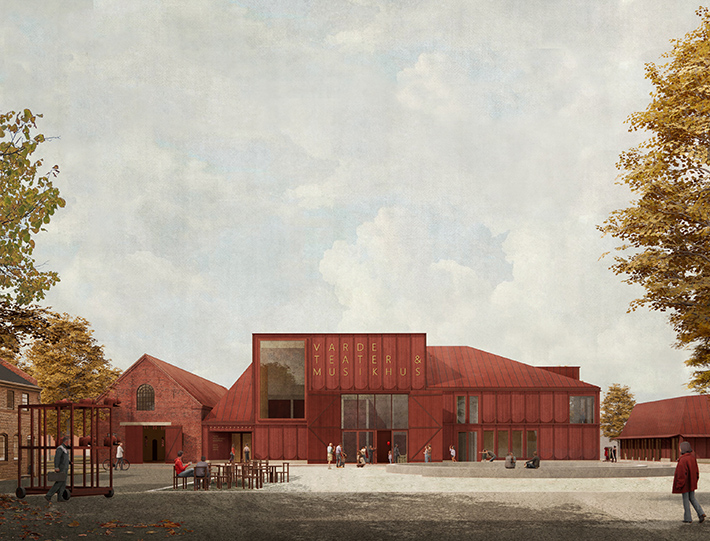 The new Theatre and Music HouseVarde Theatre and Music House is the new cultural centre for theatre and music in Varde, Denmark. The project is the result of an invited competition which LETH & GORI won as part of a strong interdisciplinary team in October 2022.
From the Jury Report:
'With a very clear and simple concept the proposal manages to solve the many complexities of the site and programme in an extraordinary beautiful and functional new Theatre and Music House in Varde.
The building is adjusted to the small scale of the existing building Smedeværkstedet, the larger industrial halls and the scale of the city of Varde in general. With refined references to motifs in the nearby industrial halls, such as the steel frame facades and large wooden gates a very characteristic and lively expression is created in the facade of the building. The refined character of the façade, with the modular frames filled with wooden boards with curved cropping, a detail also repeated in the theatre hall, expresses in the finest way that this is a cultural building, which draws on the historic DNA of the site and is simultaneously contemporary without being mainstream.
Inside the proposal succeeds in creating a lively world with large spatial qualities that is optimal for everyday use, where different users will experience the building as a connected whole.
The proposal delivers incredibly thorough proposal, which demonstrates that they have keenly familiarised themselves with the needs of the theatre 7-kanten. It is very apparent that they have rigorously studied different theatre buildings and delivered a proposal that it well thought through to the actual purpose.'
The project is the result of a broad interdisciplinary collaboration with OJ Rådgivende Ingeniører, VEGA Landskab, fortheloveoflight, Scenerum / Filippa Berglund, Gade & Mortensen Akustik og Stouenborg.
Varde Theatre and Music House in realised with support from A.P. Møller og Hustru Chastine Mc-Kinney Møllers Fond til almene Formaal, Lokale og Anlægsfonden, 7-kanten, Smedeværkstedet and Varde Kommune.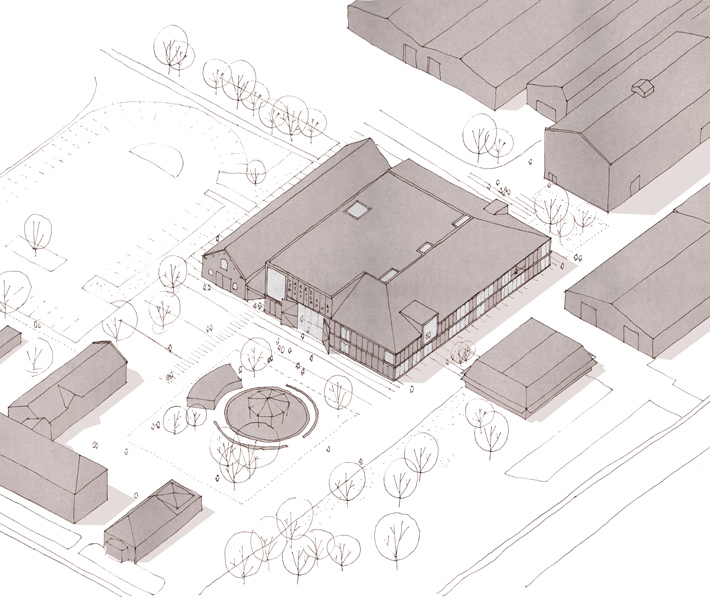 Scale and context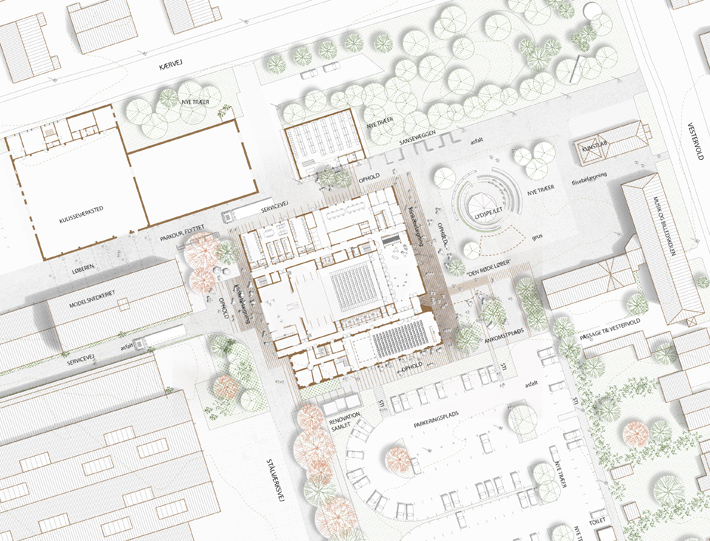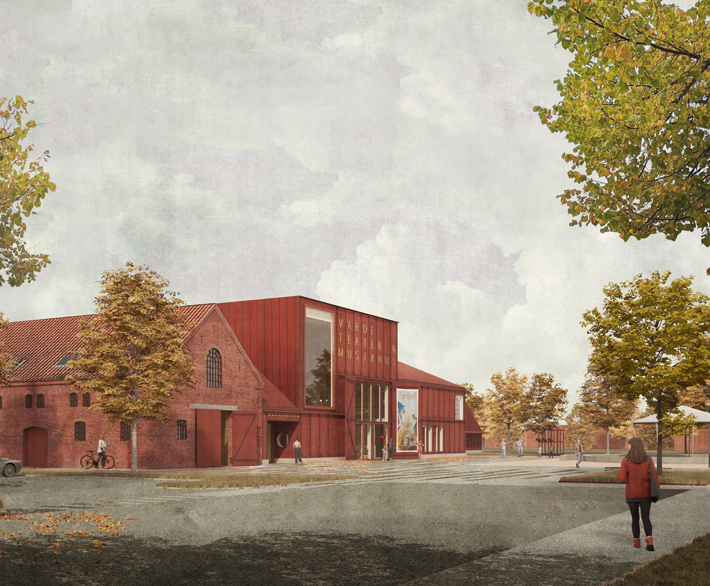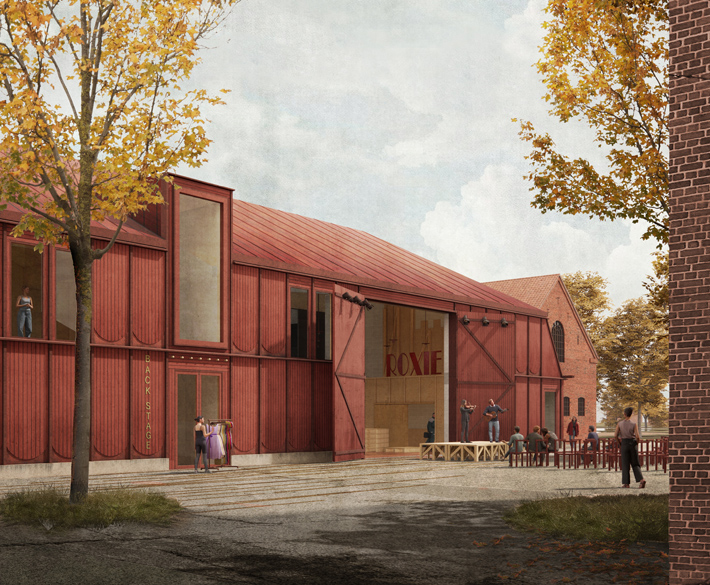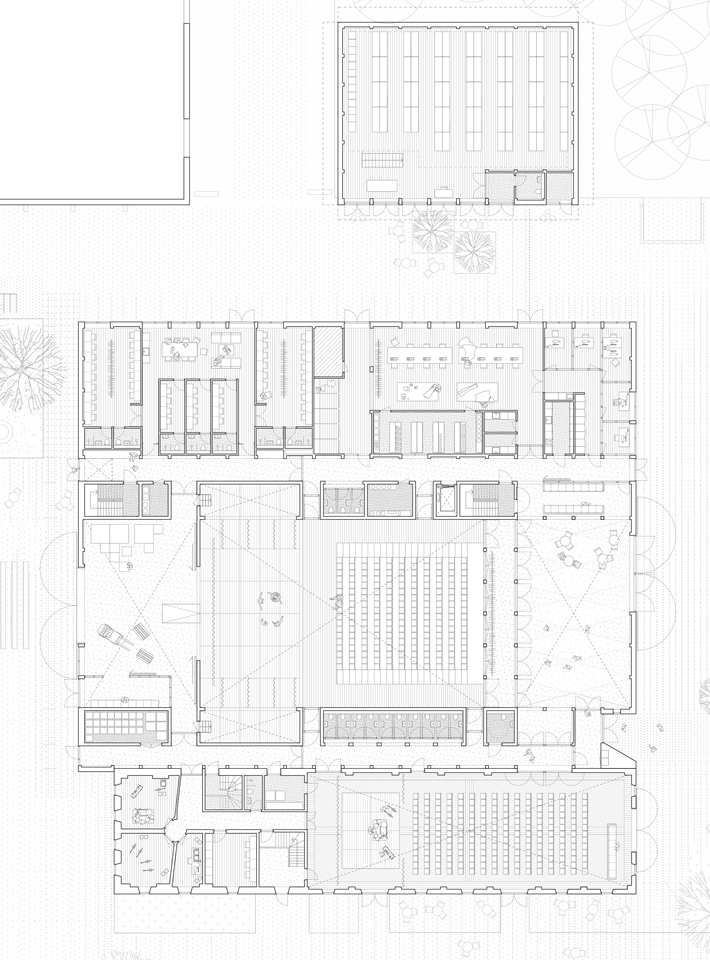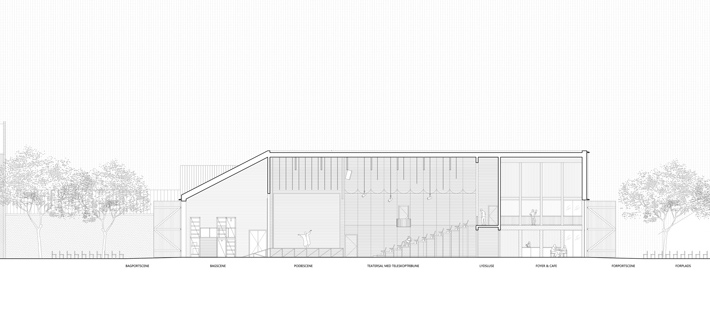 Long section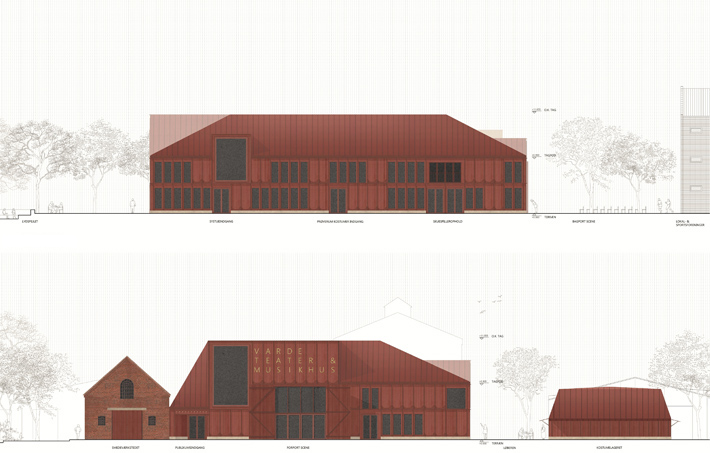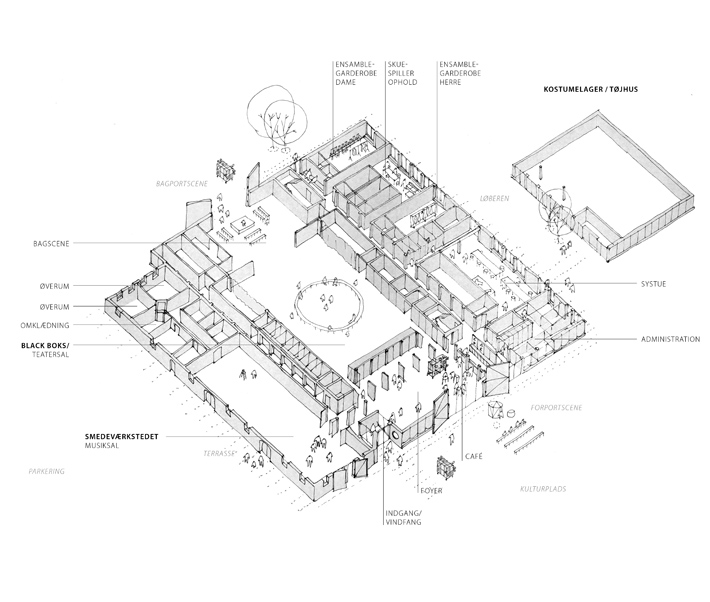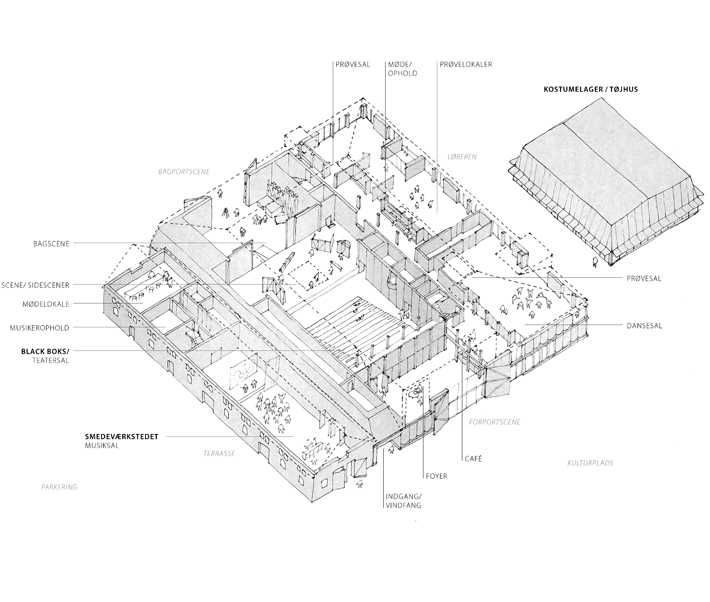 Foyer space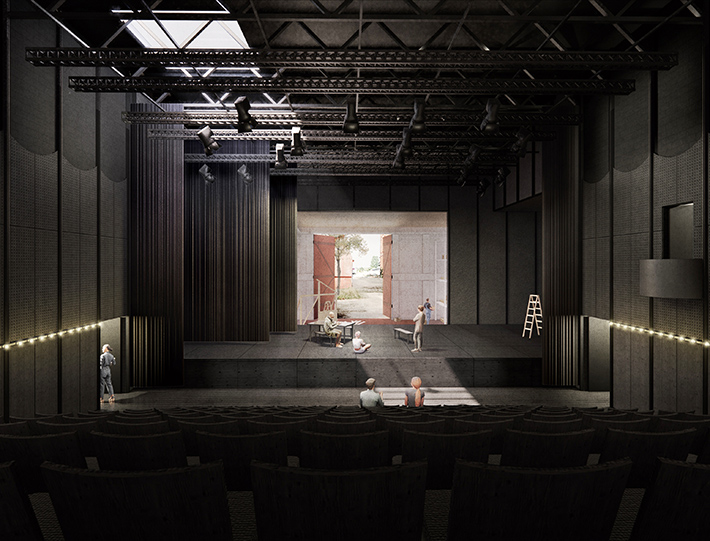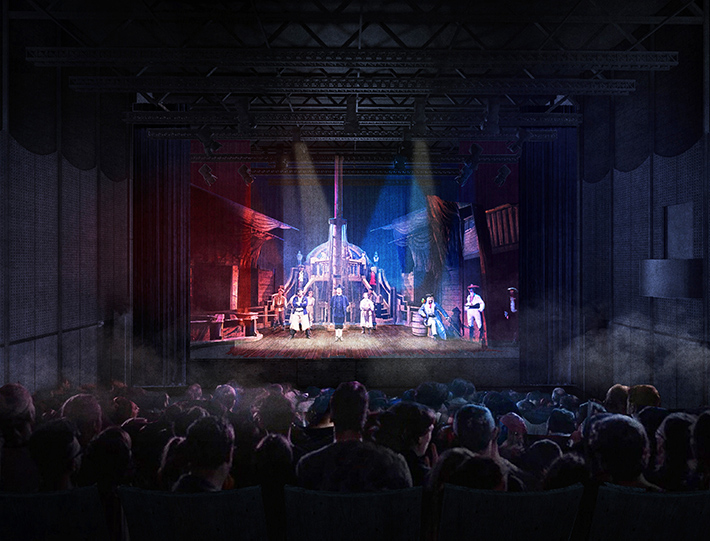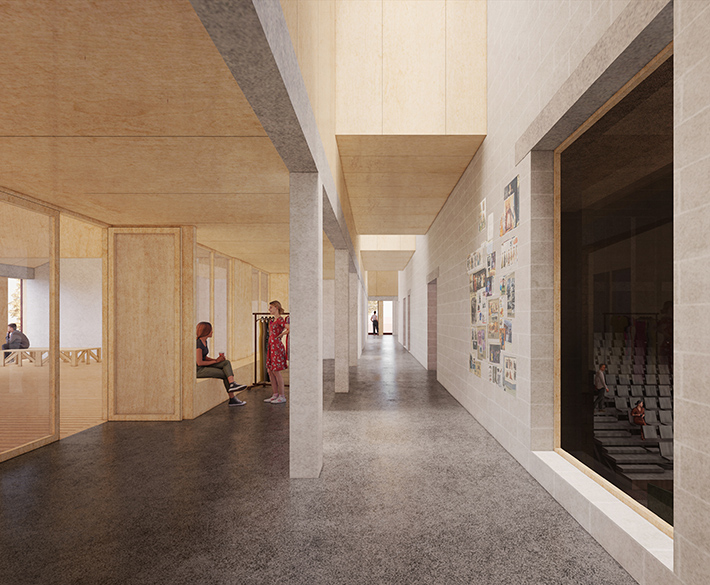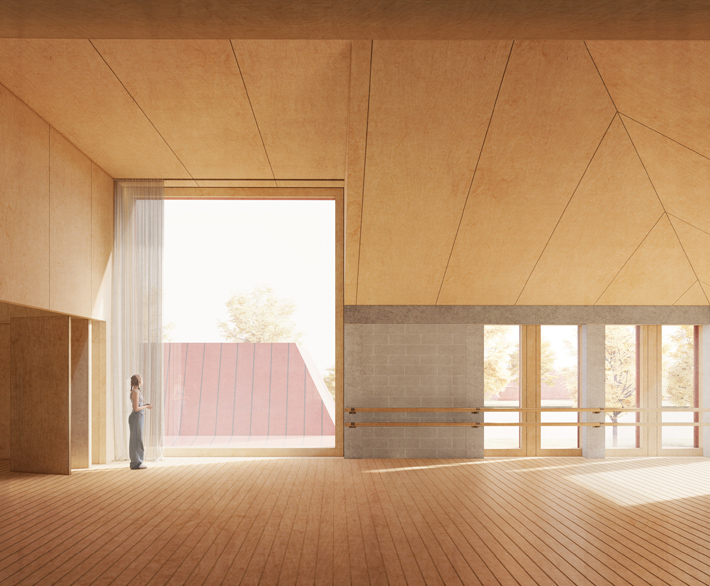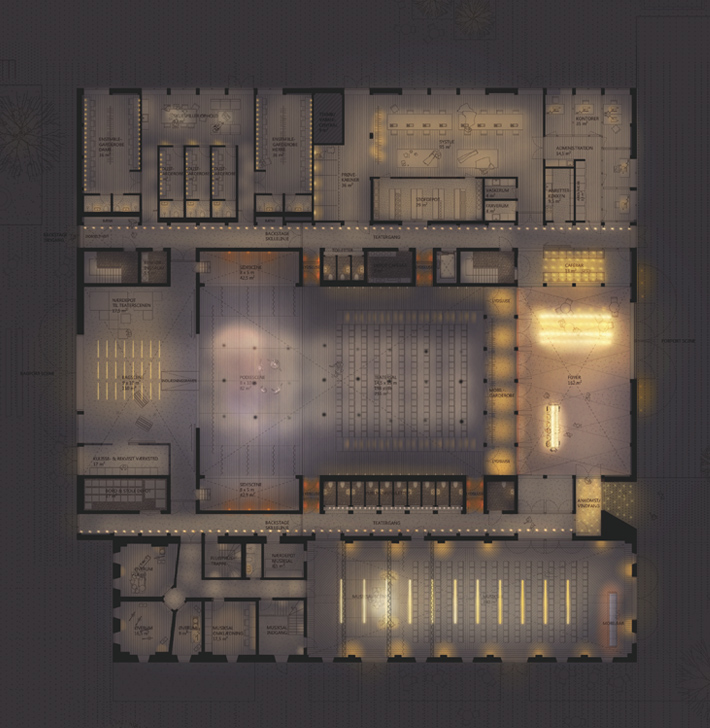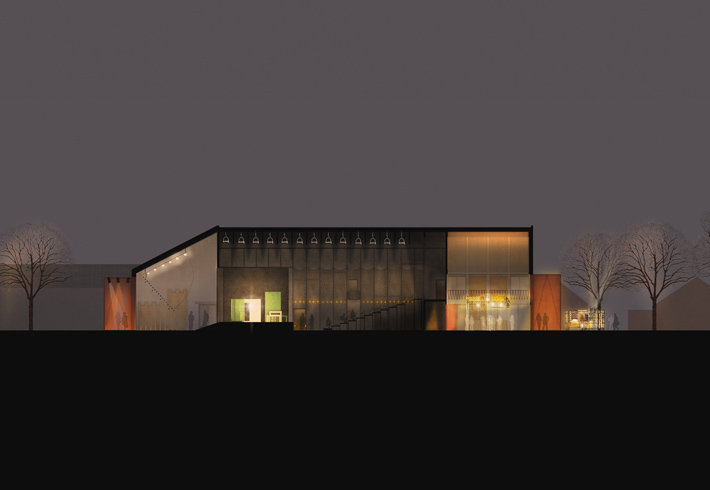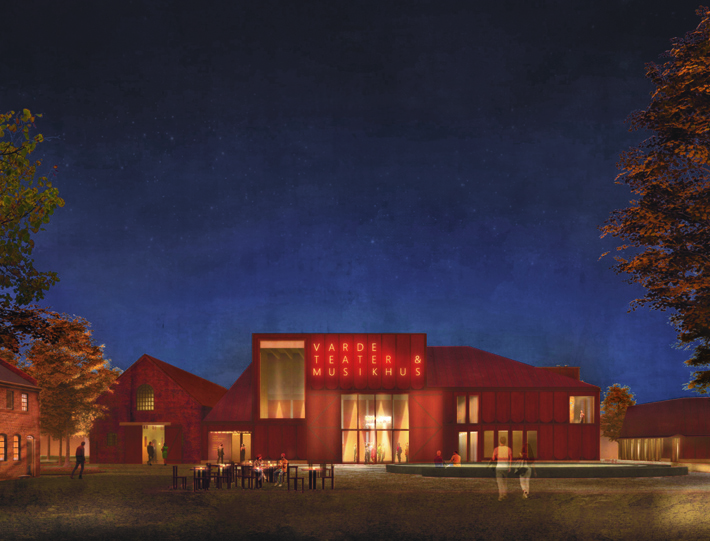 Project: Varde Theatre and Music House Year: 2020 Client: Varde Kommune and A.P. Møller Fonden Type: Invited competition Architect: LETH & GORI Collaborators: OJ Rådgivende Ingeniører, VEGA Landskab, ForTheLoveOfLight, Gade & Mortensen Akustik, Stouenborg og Scenerum/ Filippa Berglund Team: Karsten Gori, Uffe Leth, Philip Lütken, Mathias Christensen, Samuel Scott Rees og Ebba Stark Status: First prize